Use the Administration Console
The Coveo Administration Console is a web application allowing its users to manage their Coveo organization.
To access the Administration Console, one must be granted the privilege to see one of its pages, at least. Then, after logging in, they can review certain data or perform certain tasks, depending on the set of privileges they have been granted. For example, they could be allowed to manage the content of your organization or review usage analytics data.
Not all Coveo Cloud users in your company or organization need to access the Coveo Administration Console. Most Coveo Cloud users in your ecosystem only interact with the Coveo Cloud search interfaces you implemented in your intranet, customer support application, customer portal, etc. These end users are only seeking relevant content and don't need to understand or manage the mechanics providing them their content.
Therefore, you should only grant the privilege to access the Coveo Administration Console to coworkers who actually need to review or edit your Coveo organization data and configuration.
The Administration Console is divided into four main sections: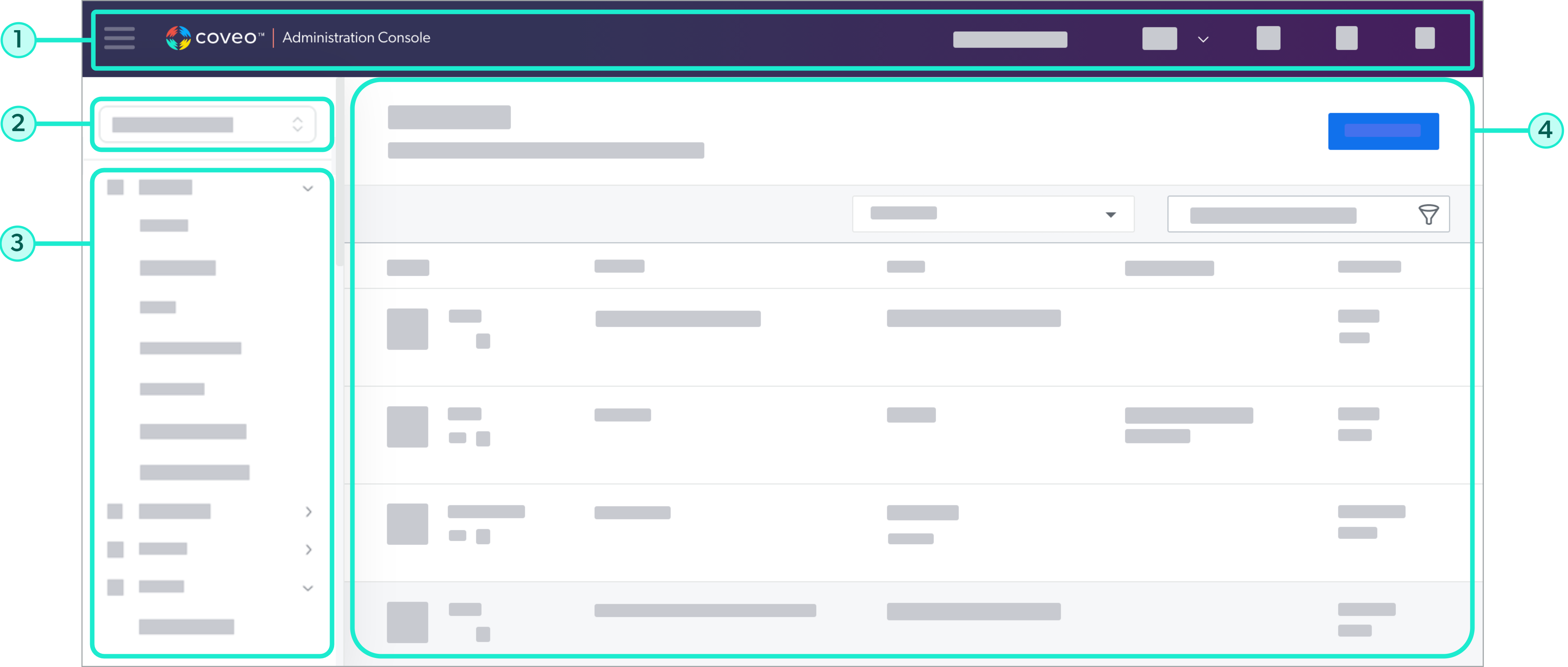 The Coveo Administration Console is only available in English.
Header
The Administration Console header appears at the top of all Administration Console pages.

Organization Picker
The organization picker indicates which organization you're managing with the Administration Console, as well as its type. When you have access to more than one organization, you can switch between organizations through this menu.
There are four types of organization, and three of them are non-production organizations.
Production Organization
A production organization powers your Coveo-powered search page and/or components. Therefore, any change made in this organization affects the content your end users find in their search results, often in real time.
Sandbox Organization
A sandbox organization is a test organization. It allows you to test changes without affecting your end users. Then, when you're satisfied with the results, you can apply your changes to your production organization.
Test Organization
A test organization is a disposable test organization that you can create from the organization picker to make quick tests or explore Coveo Cloud features. A test organization quickly becomes inactive when no query is performed.
Trial
A trial organization is a temporary organization created to allow you to test Coveo before committing to a full license. A trial organization quickly becomes inactive when no query is performed.
Notification Center
The notification center allows you to access the Critical Updates and User Notifications pages.
User Menu
The user menu displays your name, email address, and service provider, and allows you to log out of the Administration Console. It also contains links to Coveo's security documentation and terms and conditions.
Navigation Menu
The Administration Console navigation menu is organized into five sections, which contain related pages. The following table briefly describes the content of each section.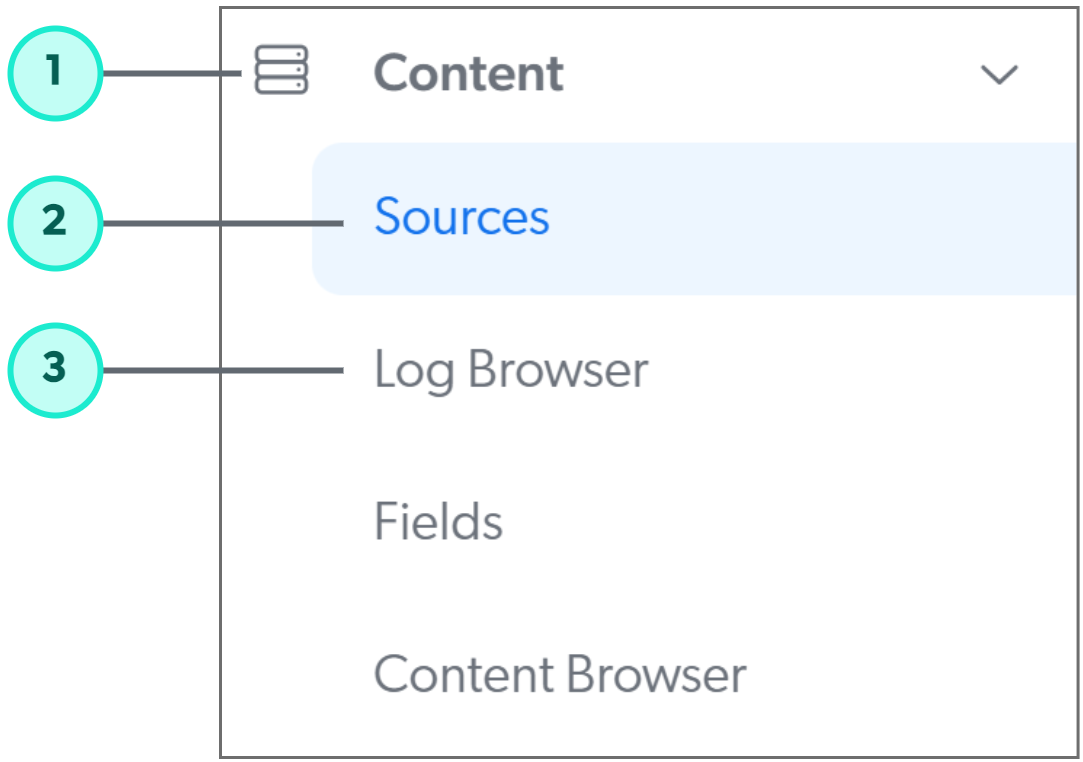 | | |
| --- | --- |
| 1 | Menu section |
| 2 | Active page |
| 3 | Available section page |
Status Section
Under the Administration Console menu, the Status section shows the state of your Coveo organization and of the Coveo Cloud Systems when you hover over it.
| | |
| --- | --- |
| 1 | Organization status |
| 2 | Systems status |
| 3 | Status details |
When an indicator turns to yellow or red, the Coveo team is automatically notified and acts to fix the issue as quickly as possible.
Supported Browsers
The Administration Console is accessible with the supported browsers listed in the following table.
Browser
Version
Google Chrome
Latest stable
Mozilla Firefox
Latest stable
Apple Safari
Latest stable (on OS X, but not on Windows)

Microsoft Edge
Latest stable
Opera
60+