Coveo Platform New Features
The Coveo Platform is where your Coveo organization index is hosted. Coveo Platform updates are regularly made available to offer new and improved features.
For updates on Coveo Platform incidents, subscribe to notifications on the Coveo Platform Status page.
January 11, 2022 Update
API Key Security Enhancement
In an effort to add a layer of security to API keys, we implemented the possibility to limit the scope of a key to a certain search hub.
Therefore, when granting an API key some specific privileges, you may see an invitation to select a search hub appear at the bottom of the resource list. We highly recommend that you select one as an additional layer of security for your API key.
Groups & Campaigns General Availability
The Groups & Campaigns tab is now available in all Coveo organizations.
This query pipeline feature allows you to create sets of result ranking rules that apply for specific contexts, audiences, or periods of time.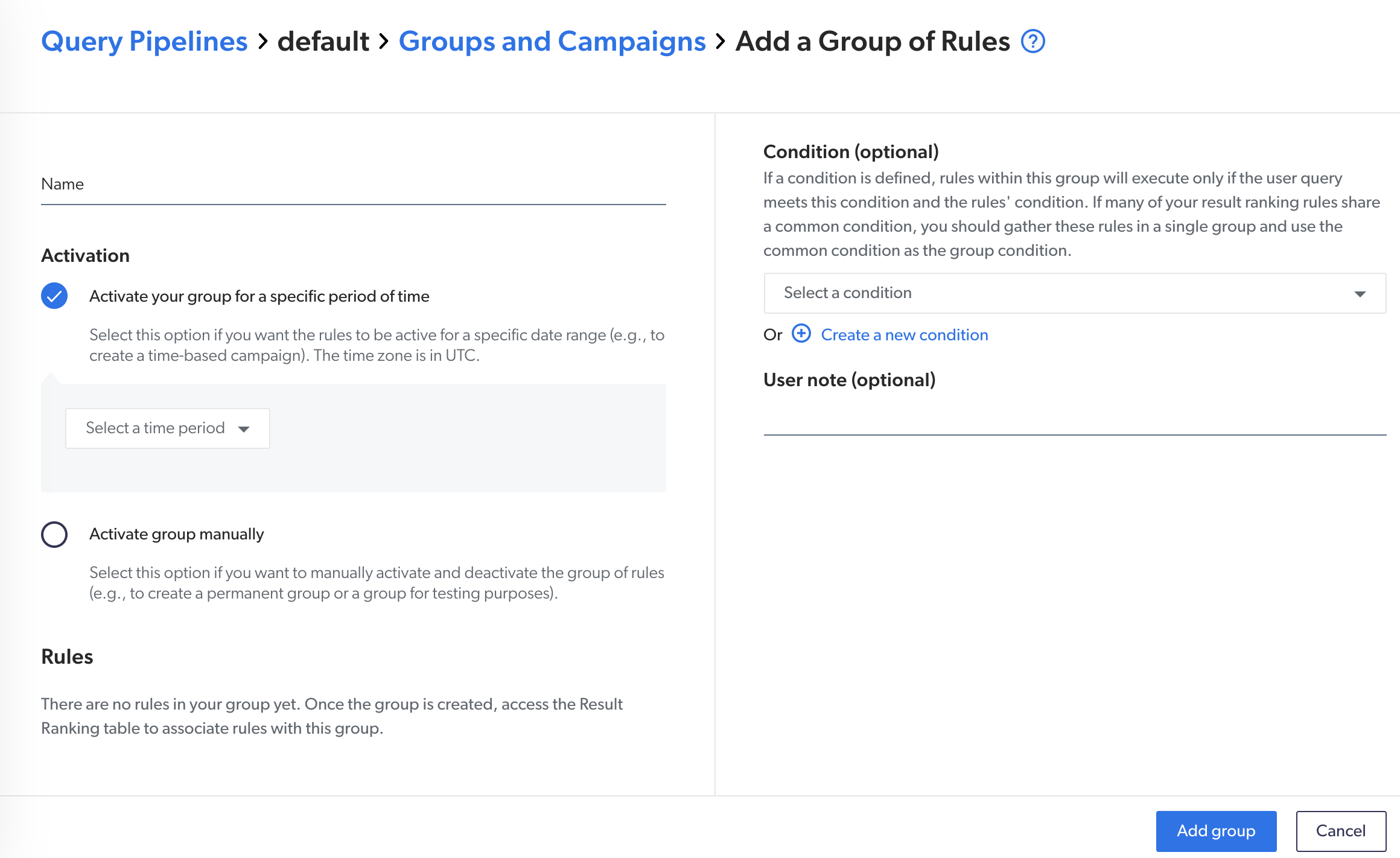 December 13, 2021 Update
Coveo Is NOT Vulnerable to the Apache Log4j RCE
Upon being made aware of the vulnerability, we used a tool for software composition analysis that allowed us to pinpoint the vulnerable library in Coveo applications. Although some Coveo components were using the vulnerable library, we confirmed that the Java Virtual Machine (JVM) version used mitigated the Log4j attack surface by disabling a vulnerable configuration. We were also able to confirm that no customer data has been affected in connection with this vulnerability.
In order to fully remediate the vulnerable component, our teams have taken the necessary steps to update the Log4j library.
December 3, 2021 Update
Advanced In-Product Experience (IPX) Button Modification Using CSS
For increased flexibility, you can now use CSS elements in the HTML of your web page to modify the style of the IPX button, the button icon, and the button text.
December 01, 2021 Update
New Critical Update: Optimized Security for Quick Views
A new critical update that includes a security patch for implementations that use the Quickview component is now available.
Coveo Machine Learning Content Recommendations
The "Event Recommendations (ER)" feature will now be referred to as "Content Recommendations (CR)" to better reflect the outputs provided by these machine learning models and to match the terminology that is most commonly used to refer to this feature.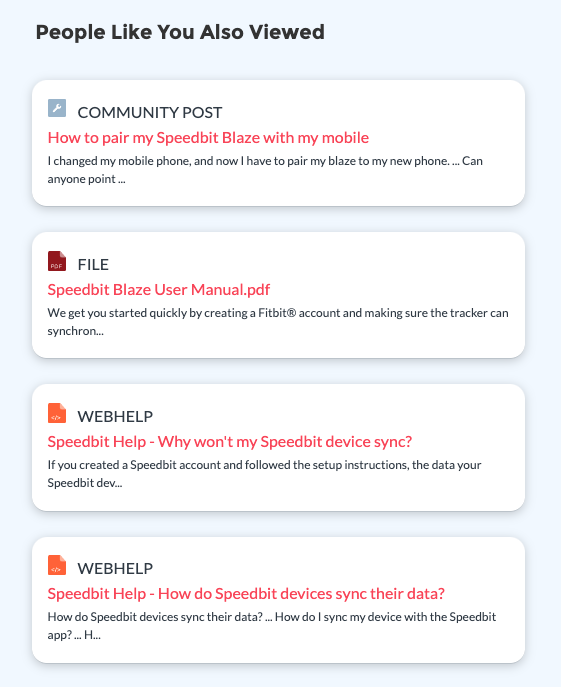 November 3, 2021 Update
Generic REST API Source Enhancement
Coveo now supports using dynamic values containing whitespace characters in Generic REST API source configurations. In other words, if the fields in your repository have whitespace characters in their name, you can now use a special syntax to index their content seamlessly.
October 18, 2021 Update
Semi-Structured Dimensions
The Add a dimension panel now includes the "Semi-structured dimensions" feature that lets you create custom usage analytics dimensions for semi-structured datasets.
Improved ServiceNow Item Indexing Configuration
The ServiceNow source panel now includes a "Content to include" tab that lets users quickly set the system tables and fields to index by selecting the tables or fields in a list format. Previously, indexing was configured using JSON format. ServiceNow indexing configurations are maintained for users with existing ServiceNow sources as the configuration is transferred to the new interface.
List Template Types to Ignore Option for SharePoint Online Sources
You can now configure the SharePoint list template types to ignore directly in your SharePoint Online source panel. Previously, this was configured using the ListTypesToIgnore parameter in the source JSON configuration.
October 4, 2021 Update
Access Data with the Snowflake Reader Account
The Snowflake reader account lets you view and export your UA data directly in the database. Previously, this was only possible by performing a data export to a set of CSV files.
September 29, 2021 Update
September 9, 2021 Update
September 8, 2021 Update
September 2, 2021 Update
August 17, 2021 Update
July 16, 2021 Update
July 7, 2021 Update
June 21, 2021 Update
June 16, 2021 Update
June 10, 2021 Update
May 12, 2021 Update
April 21, 2021 Update
March 10, 2021 Update
February 12, 2021 Update
January 29, 2021 Update
January 12, 2021 Update