THIS IS ARCHIVED DOCUMENTATION
Issue in IE During Admin Service Configuration with the Configuration Wizard
Issue in IE During Admin Service Configuration with the Configuration Wizard
This is for:
Developer
System Administrator
Symptoms
When installing Coveo for Sitecore, in the Configure the Coveo Admin Service screen of the Configuration Wizard, checking the Use a secure Admin Service box doesn't display additional configuration steps. This occurs only when using the Internet Explorer web browser.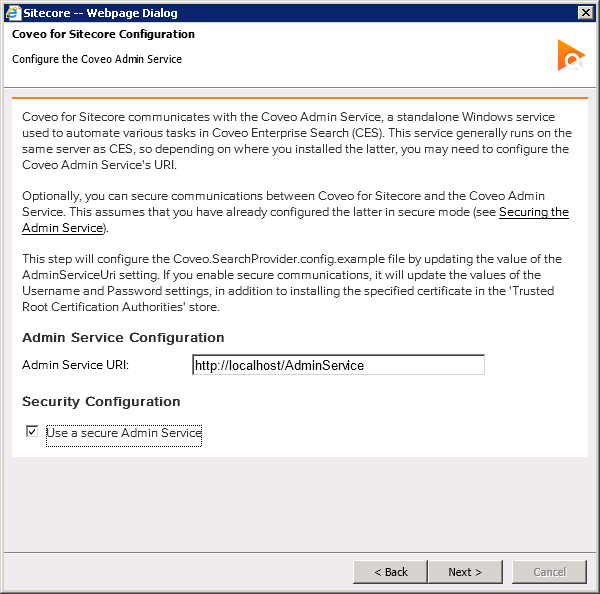 Cause
This is caused by an undetermined issue with the browser.
Resolution
As of now, there's no current fix and no available workaround. You're strongly advised to use a different web browser, such as Google Chrome or Firefox.