Coveo Dynamic Facet Manager
Coveo Dynamic Facet Manager
Insertion Location
Coveo Hive
The Coveo Dynamic Facet Manager rendering is an Allowed Control in the following placeholder(s): Facets
Coveo Hive SXA
Coveo for Sitecore SXA rendering insertion locations aren't limited by placeholder Allowed Controls. The Coveo Dynamic Facet Manager rendering may therefore be inserted throughout the partial design, whether in Coveo for Sitecore or Sitecore placeholders.
Sample Generated HTML and Corresponding Visual Output
<div

 

id=

"coveoe9e65c13"

 

class=

"CoveoDynamicFacetManager"

 

data-enable-reorder=

"true"




data-maximum-number-of-expanded-facets=

"3"

>


  

<!-- the code of the embedded dynamic facets appears here -->




</div>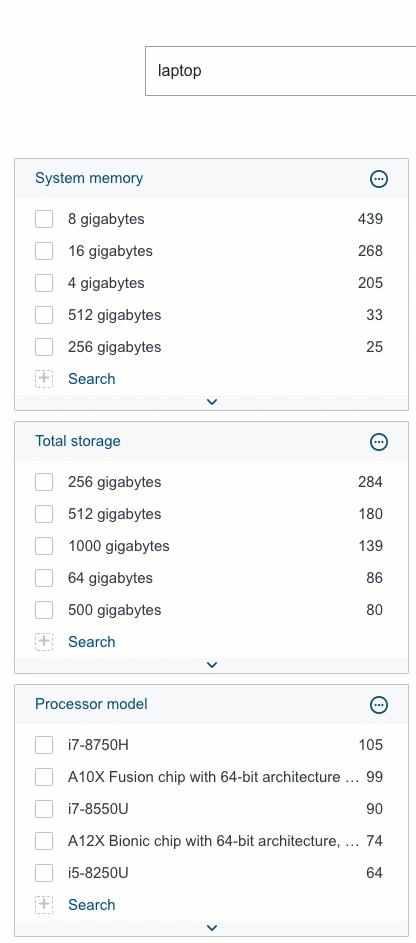 Was this article useful?
Thanks for your feedback!