Coveo for Adobe New Features
Coveo for Adobe developers are constantly looking for ways to make the product more powerful and simpler to use. This article presents the main new features and enhancements specifically developed for the Adobe Experience Manager audience.
September 24, 2021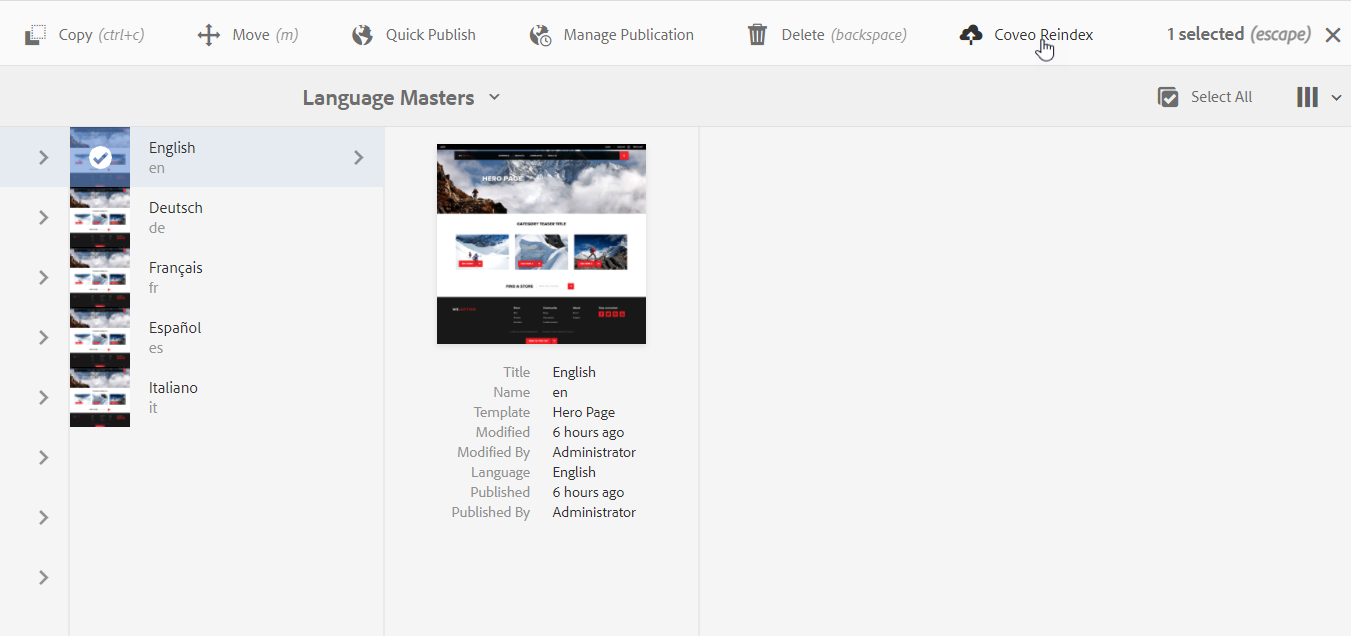 Index AEM Content Natively!
Welcome painless content indexing! The new Coveo AEM Connector makes indexing AEM content a breeze, right from your AEM Author instance.
Index on publish, perform a full rebuild, or target a specific part of the JCR. The Coveo AEM Connector does it all, and it's lightning fast. Download and install it now!
April 26, 2021
The Coveo Hosted Search Page Beta Package is Here!
Coveo now provides a package you can install in the Adobe Experience Manager CRX Package Manager. This package contains the Coveo Hosted Search Page component which retrieves the code of a Coveo organization hosted search page and seamlessly injects it in an AEM web page.