Create custom result actions
Create custom result actions
This is for:
Developer
System Administrator
You can use the QuanticResultAction component to create custom actions that can be performed on search results. These are similar to the actions that are available in a Quantic Insight Panel, but they can be used in any search interface.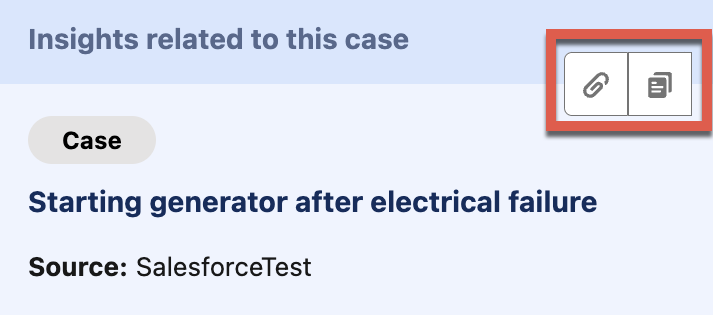 Actions should be located in the actions slot in your result templates. If you want to have more than one result action appear in your search results, you will have to include them as children of the QuanticResultActionBar component.
<template>


  

<c-quantic-result-template>


    

<!-- ... -->


    

<div

 

slot=

"actions"

>


      

<c-quantic-result-action-bar>


        

<c-my-custom-result-action

 

engine-id=

{engineId}

 

result=

{result}

></c-my-custom-result-action>

 
        

<c-quantic-result-copy-to-clipboard

 

engine-id=

{engineId}

 

result=

{result}

></c-quantic-result-copy-to-clipboard>

 
      

</c-quantic-result-action-bar>


    

</div>


    

<!-- ... -->


  

</c-quantic-result-template>




</template>
| | |
| --- | --- |
| | Assuming that your component is named MyCustomResultAction, the resulting HTML element would be <c-my-custom-result-action>. |
| | The quanticResultCopyToClipboard component is a premade example of how you can create your own custom result action. |
Implement a custom result action