THIS IS ARCHIVED DOCUMENTATION
Managing Your Cloud License
Managing Your Cloud License
This is for:
Developer
System Administrator
The Coveo for Sitecore Cloud license is managed by Coveo. It's created by Coveo while creating your organization. This page explains how to view which features are enabled in your organization.
Purpose of the Coveo License
The license is used to control:
which features and crawlers are enabled.
how many documents/items are allowed to be indexed.
the Coveo for Sitecore features subject to being enabled or disabled in the Sitecore instance.
Features of the Coveo License
To view the details of your license, you need to:
Log onto your organization in the Coveo Platform.

Click located to the top right of the page.

You should be able to see the details of your license.
By using a Coveo for Sitecore Pro Cloud Trial Edition license, you have a limited Coveo license:
Only the Sitecore source is enabled.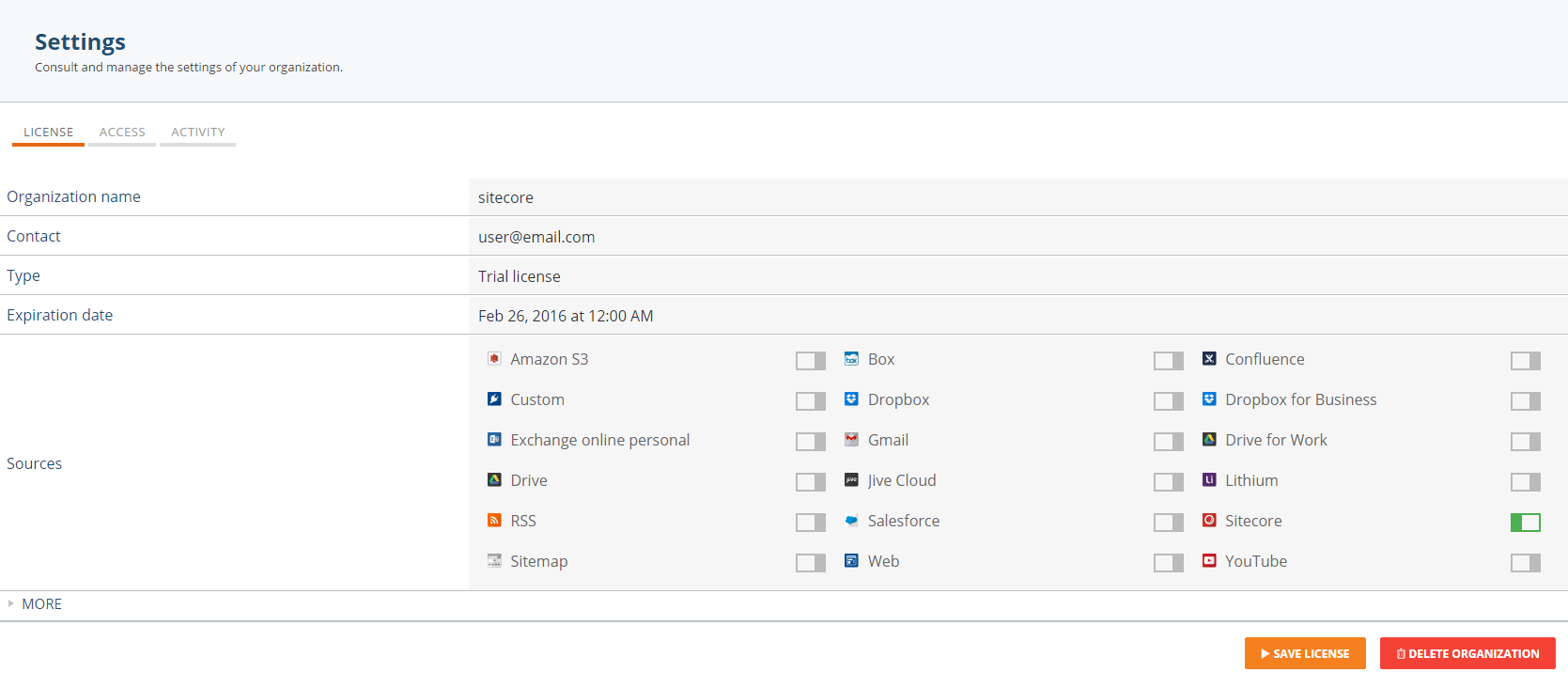 By using or upgrading to a Coveo for Sitecore Pro Cloud Edition license, you will get a more complete Coveo license:
The Sitecore source is enabled by default.
The Web source will be enabled as well.
Further Details
For more information on managing your Coveo Cloud license, see Review Coveo Organization Settings and Limits.