About Coveo for Sitecore Infrastructure With the Legacy Sitecore Azure Module
About Coveo for Sitecore Infrastructure With the Legacy Sitecore Azure Module
This is for:
Developer
System Administrator
This article describes the recommended infrastructure to integrate Coveo for Sitecore with the Sitecore Azure module. The diagram below represents a simplified view of the components involved in an Azure deployment.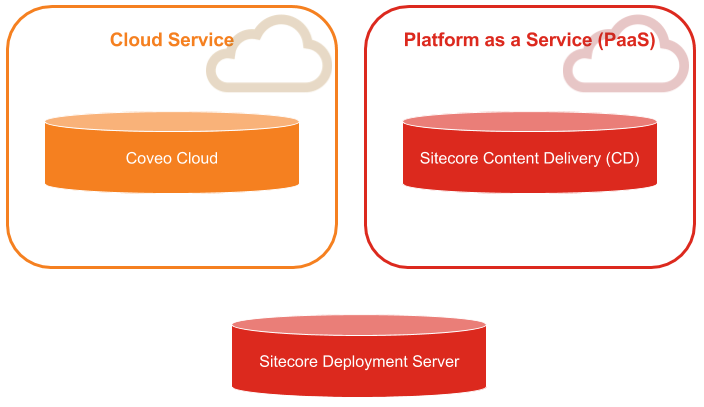 The infrastructure must provide a Sitecore instance acting as the Deployment Manager (DM). This instance can either be installed on-premises or on a virtual machine. The DM is responsible for creating and maintaining the editing and delivery farms in Windows Azure.
Creating a farm in Azure generates a cloud service inside of which is a web role to host the Sitecore instance. A cloud service containing web roles is often referred to as a PaaS (Platform as a Service) cloud service. The part of Coveo for Sitecore that's embedded in Sitecore runs in the same PaaS cloud service as the Sitecore instance.
Communicate With Coveo Services
Coveo for Sitecore is already configured to communicate with your Coveo organization which will process API calls it receives.