Download Your Atomic Project via CLI
Download Your Atomic Project via CLI
If you choose the Simple Builder, the search page will be built upon the Atomic library.
A page created via the Simple Builder is a great starting point, but in most cases it needs to be heavily customized by developers. As it's rather convenient to work with you page locally, you can download any page from the Administration Console via CLI.
This article explains how to do that in two ways.
Option 1. Copy the Command from the Administration Console
In Coveo Administration Console, there is a new action on the Search Pages table where the user can get information about installing the Coveo CLI and copy the exact command to their clipboard, allowing them to download the page directly in their new project.
Once you copied the command from the UI, you can paste in your terminal and run it.
Option 2. CLI Command Prompt
When launching the coveo:ui:create:atomic CLI command without specifying a page ID, you will be prompted with a list of Atomic Search Pages that exist in your Coveo organization.
Choose the needed page and hit Enter to make the CLI download it for you.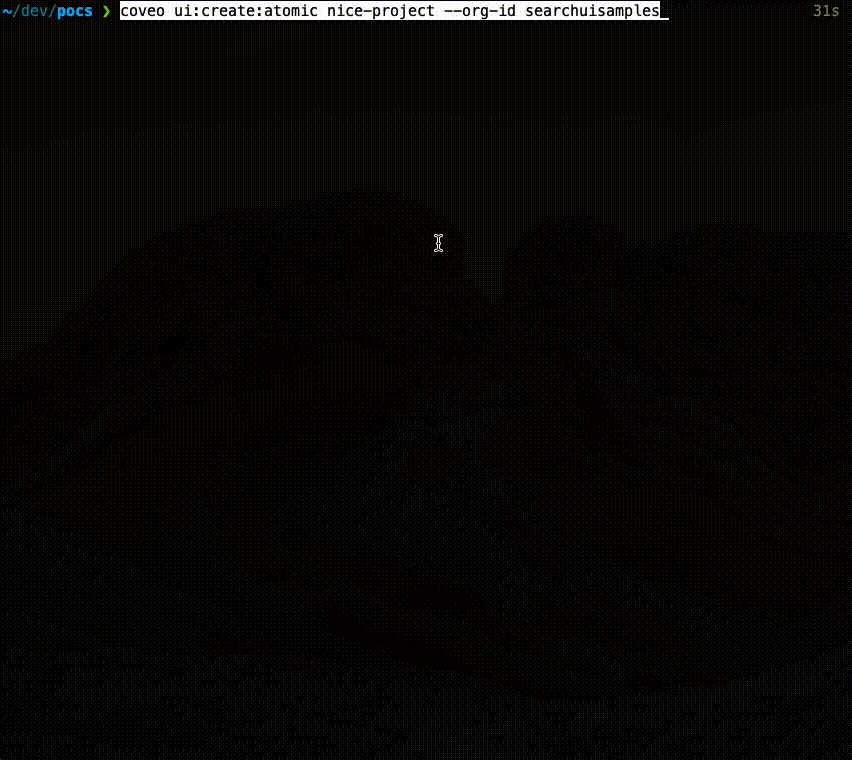 Was this article useful?
Thanks for your feedback!