2023-07-18 Update
July 18, 2023 Update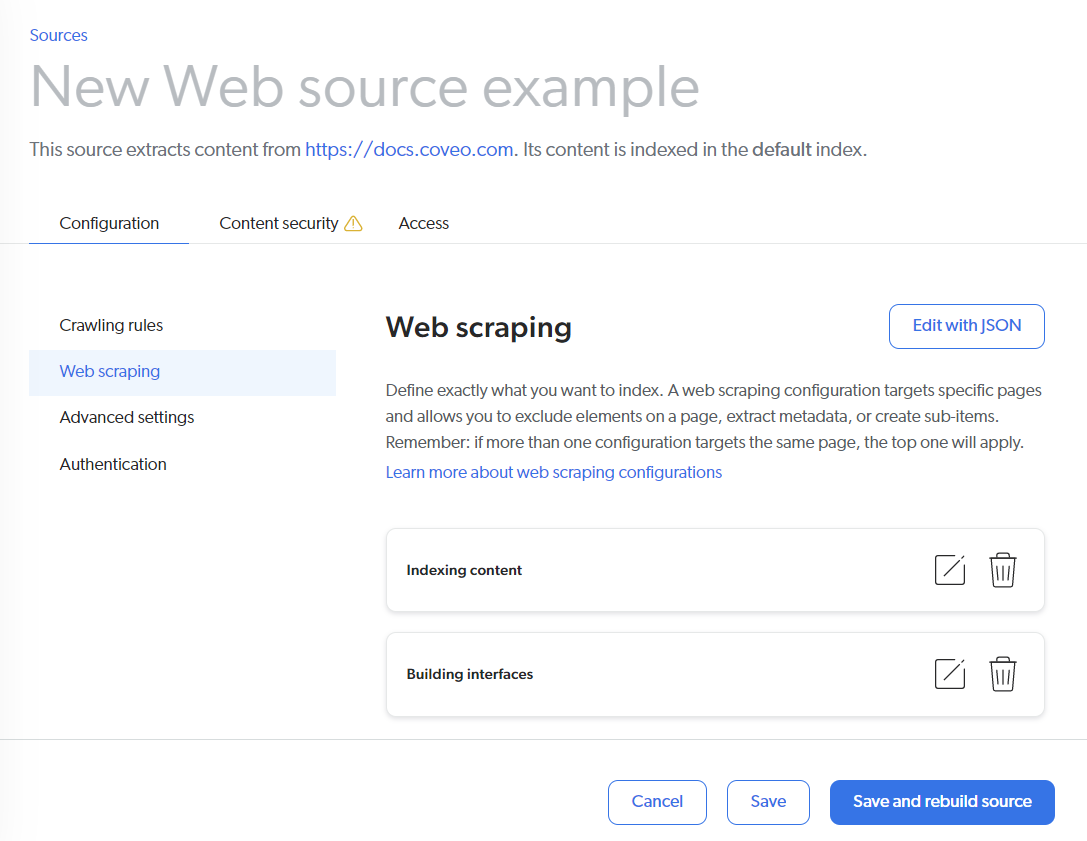 The revamped Web source user interface is live!
A year in the making, the new Web source user interface is now generally available.
With clearer textual elements, more robust input validations, and new interface-assisted crawling and web scraping modules, the new UI experience addresses usability shortcomings of the old UI to reduce source configuration time and effort.
Existing Web source configurations are handled transparently and the indexing behavior remains the same. Should an existing source contain deprecated configurations, namely the use of PhantomJS or manual form authentication, the new UI will issue a warning and provide you with migration instructions.
Click here to read about previous product upgrades.