2023-06-02 Update
June 2, 2023 Update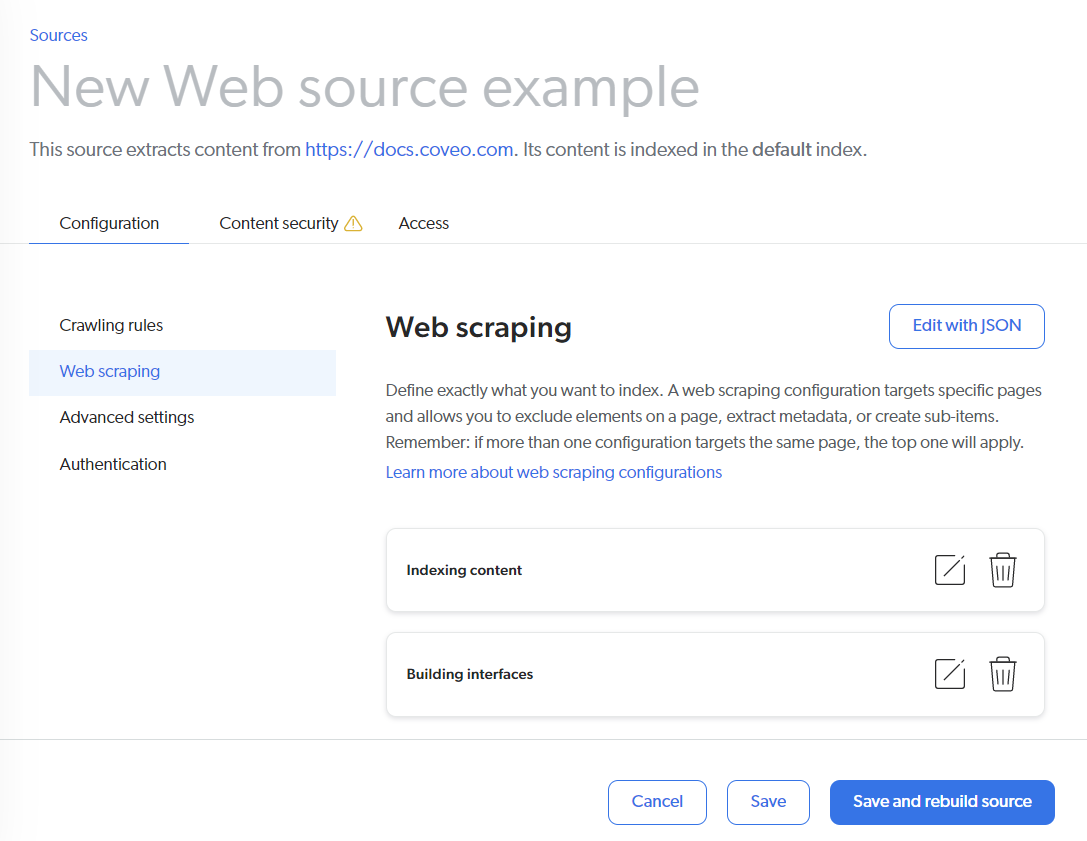 Revamped Web source user interface
The Web source user interface is getting revamped!
Don't let the sleek look fool you. This is anything but a makeover. Clearer instructions, more robust input validations, and new interface-assisted crawling and web scraping configuration modules will ensure you attain the desired indexing result in a fraction of the time.
This revamped Web source is now available in trial organizations only, but it will supersede the legacy Web source user interface very soon. There's no change in indexing behavior though, and the new Web source handles legacy Web source configurations transparently. We encourage legacy Web source users to create a trial organization and enjoy the new UI experience. You can even use the Resource Snapshot feature to copy existing resources over to the trial organization to get a glimpse into how your current production organization Web source configurations will be displayed and editable.
Click here to read about previous product upgrades.