2023-05-03 Update
May 3, 2023 Update
New Relevance Inspector (RI)
The new Relevance Inspector (RI) is now available in the Search section.
This new tool offers a streamlined method to inspect and troubleshoot the results returned on a specific query. You can use it to analyze and review query parameters, pipelines, and rules, to fine-tune your search experience.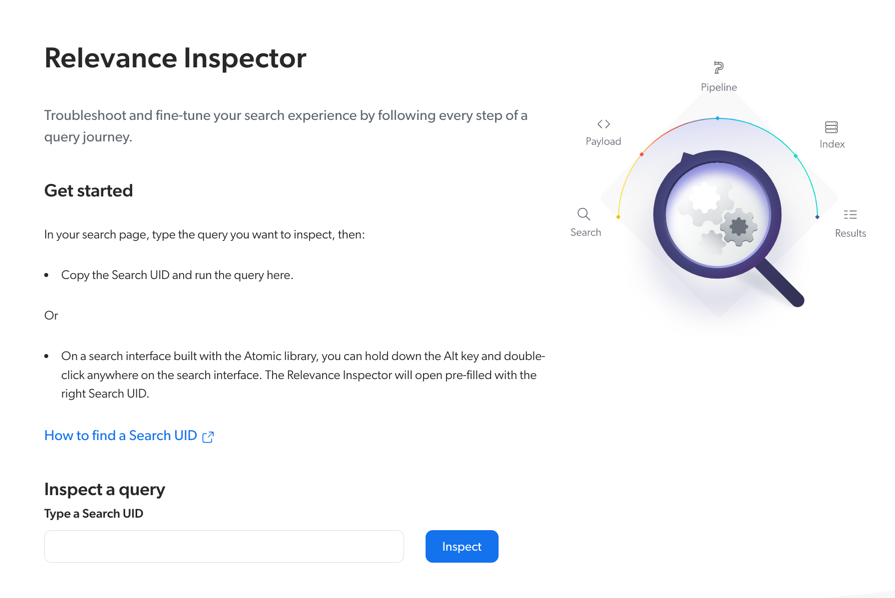 Click here to read about previous product upgrades.