2023-04-05 Update
April 5, 2023 Update
Result Ranking Tab Update
The Result Ranking tab on the Query Pipelines page has been modified. You can now update multiple ranking expressions or featured results rules at a time. You can add them to a group, modify their rule associations, copy them to another pipeline, and more.
Previously, these actions could only be performed on a single rule at a time. This feature enhancement provides a more optimized user experience.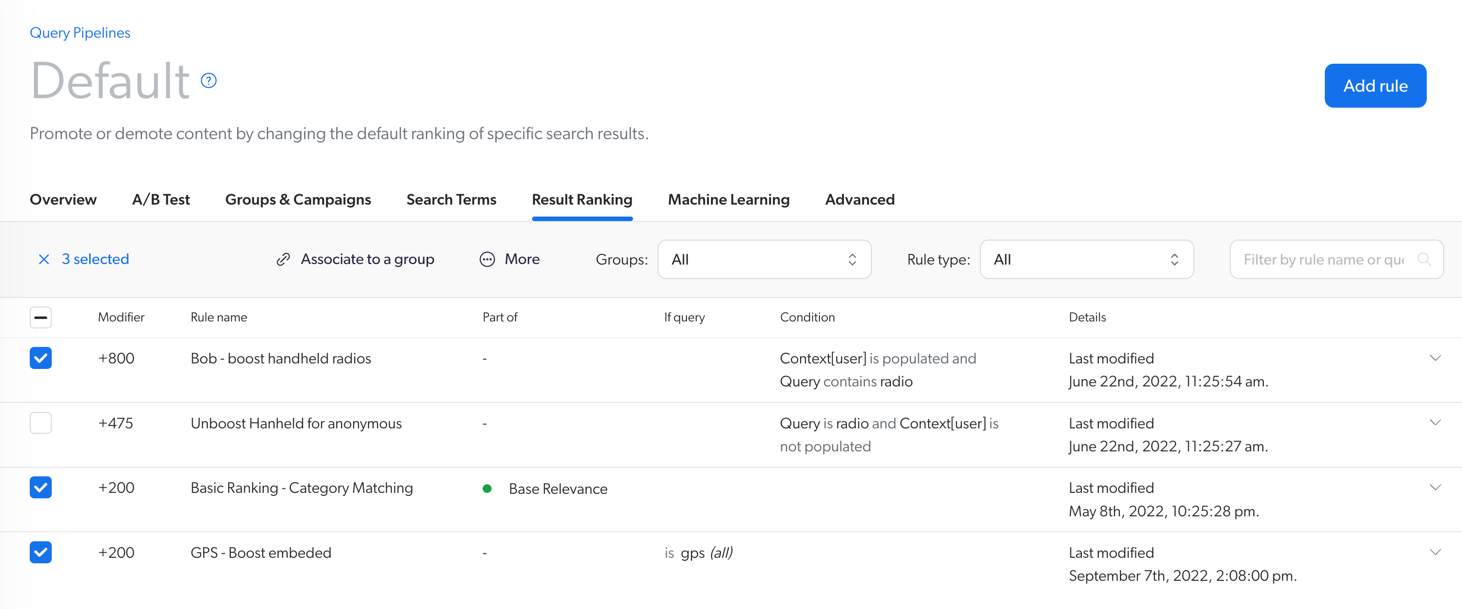 Click here to read about previous product upgrades.