2022-11-17 Update
November 17, 2022 Update
"Content Security" Tab Enhancements
The Content security tab of source configuration panels has been modified to make it easier to specify who should be able to access the source content through a Coveo-powered search interface. All sources except Salesforce benefit from the following changes.
The Source creator option has been replaced by the Specific users or groups option. When you select it, you're prompted to specify the group or user identities allowed to access the source content through a search interface. Previously, you could only do so through the source JSON configuration. The Salesforce source configuration panel already had a similar option and remains unchanged.
In addition, the interface text has been reviewed in an effort to clarify the outcome of your choice. Among other things, the Determined by source permissions option has been renamed Same users and groups as in your current permission system. Confirmation prompts and other visual cues have been added to increase awareness and help you select the most appropriate option for your use case.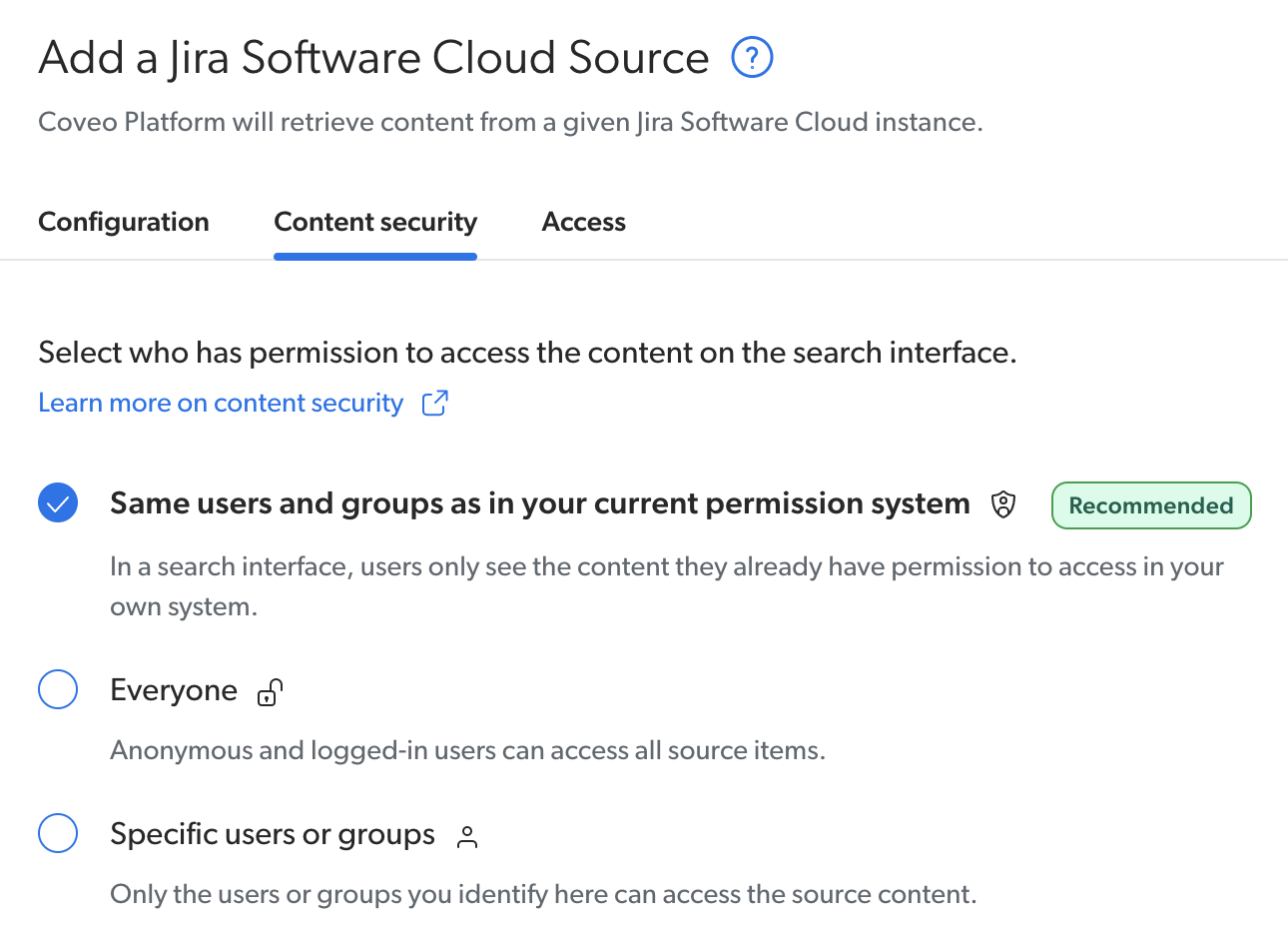 Click here to read about previous product upgrades.