2022-11-14 Update
November 14, 2022 Update
Explore Your Content Metadata
Content metadata is data found within the items you index with a Coveo source. You'll probably want to index at least part of your content metadata to take advantage of search interface features such as facets, which let users filter out search results that have or haven't the desired metadata values.
To do so, you must create mapping rules that instruct Coveo how to index your content metadata. To help you with this task, Coveo now offers a subpage displaying a sample of the metadata it found in your content system.
You can therefore use this page to determine whether each piece of metadata would be useful in a Coveo-powered search interface, and whether you need to create a mapping rule to index this information.
Note that the View Metadata subpage is still a beta feature. This means it'll change over the coming months as Coveo adds to it and enhances your experience. In the meantime, we encourage you to start using it to explore the data that Coveo could index.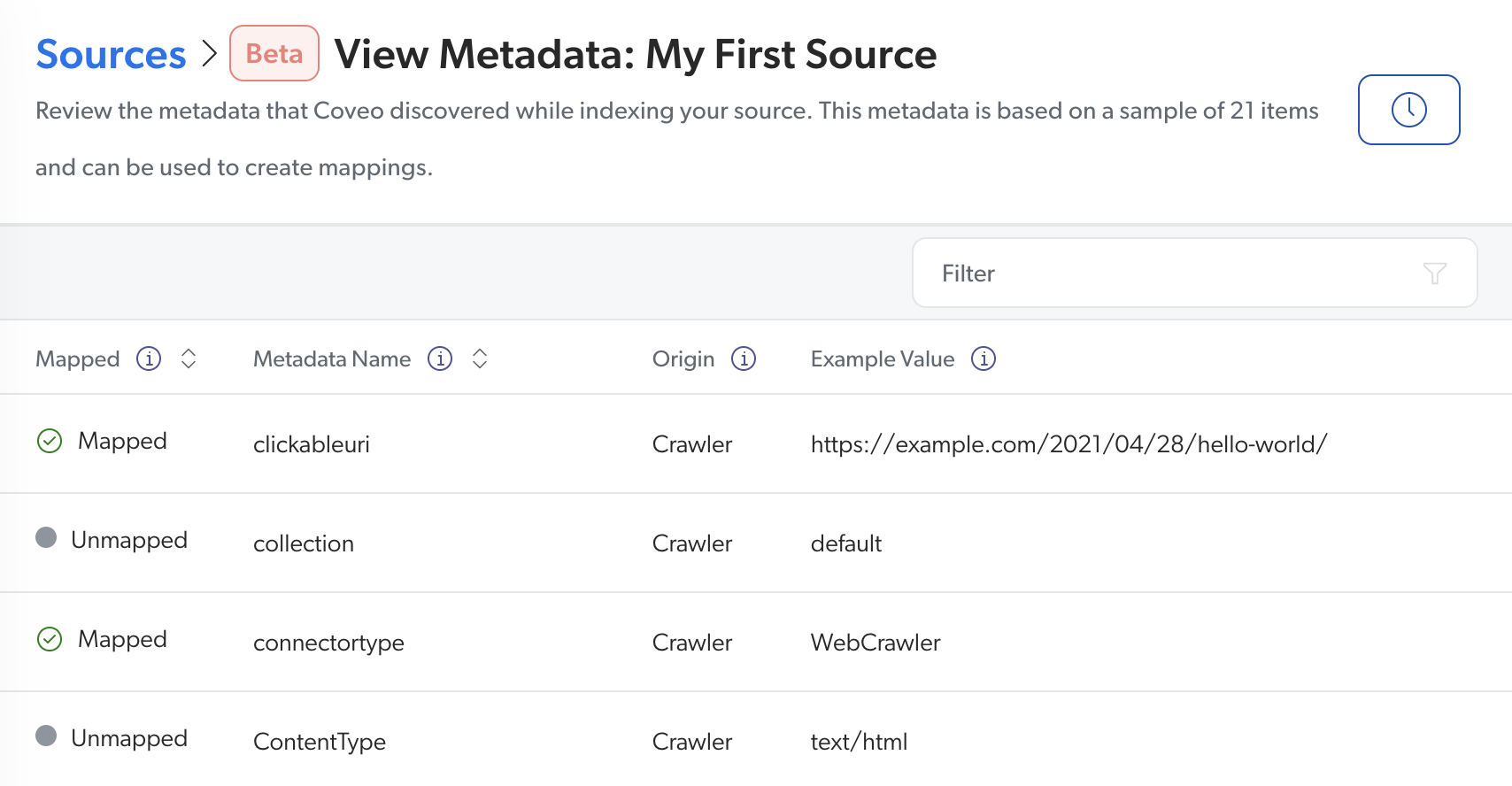 Click here to read about previous product upgrades.