2022-11-01 Update
November 1, 2022 Update
New Crawling Module REST API Source
You can now use the Crawling Module to index the content of an application exposing its data through a REST API that is only accessible on premises. The new Generic REST API Crawling Module source works exactly like its cloud counterpart: it uses the JSON configuration you provide as instructions to retrieve and index the desired content.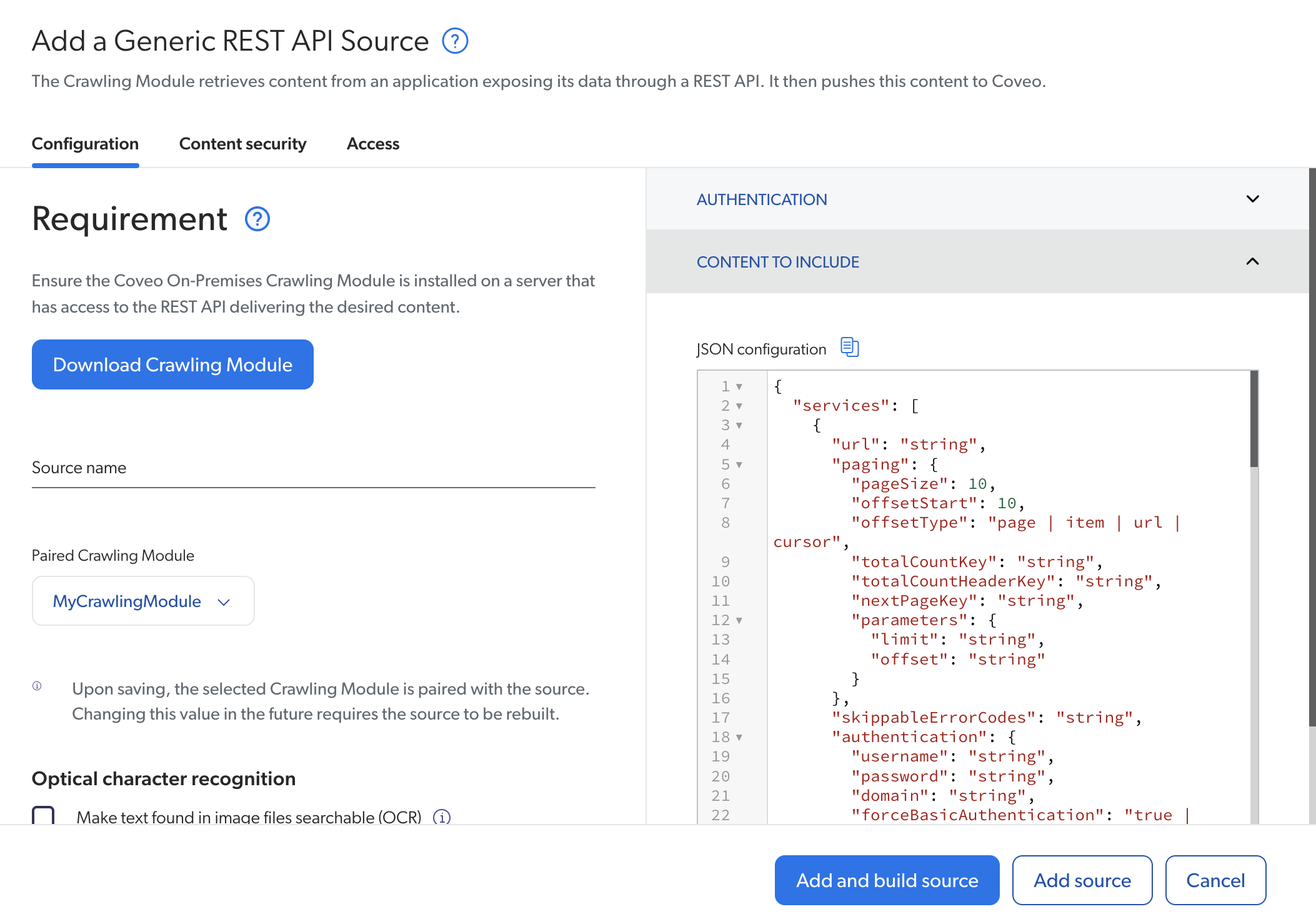 Download Security Identity Provider Update Logs
When troubleshooting content access issues, you can now download a JSON log of an ongoing or completed security provider update operation. An update activity log contains nonsensitive information relative to the update process. It could also contain warnings or errors, which hinder part or all of the update operation.
Click here to read about previous product upgrades.