2022-10-31 Update
October 31, 2022 Update
Query Pipeline "Overview" Tab Revamp
The Overview tab of a query pipeline configuration page now provides additional information about possible Coveo Machine Learning associations with the query pipeline.
The tab also contains new sections that allow you to define a Use case and Interface URLs for the query pipeline.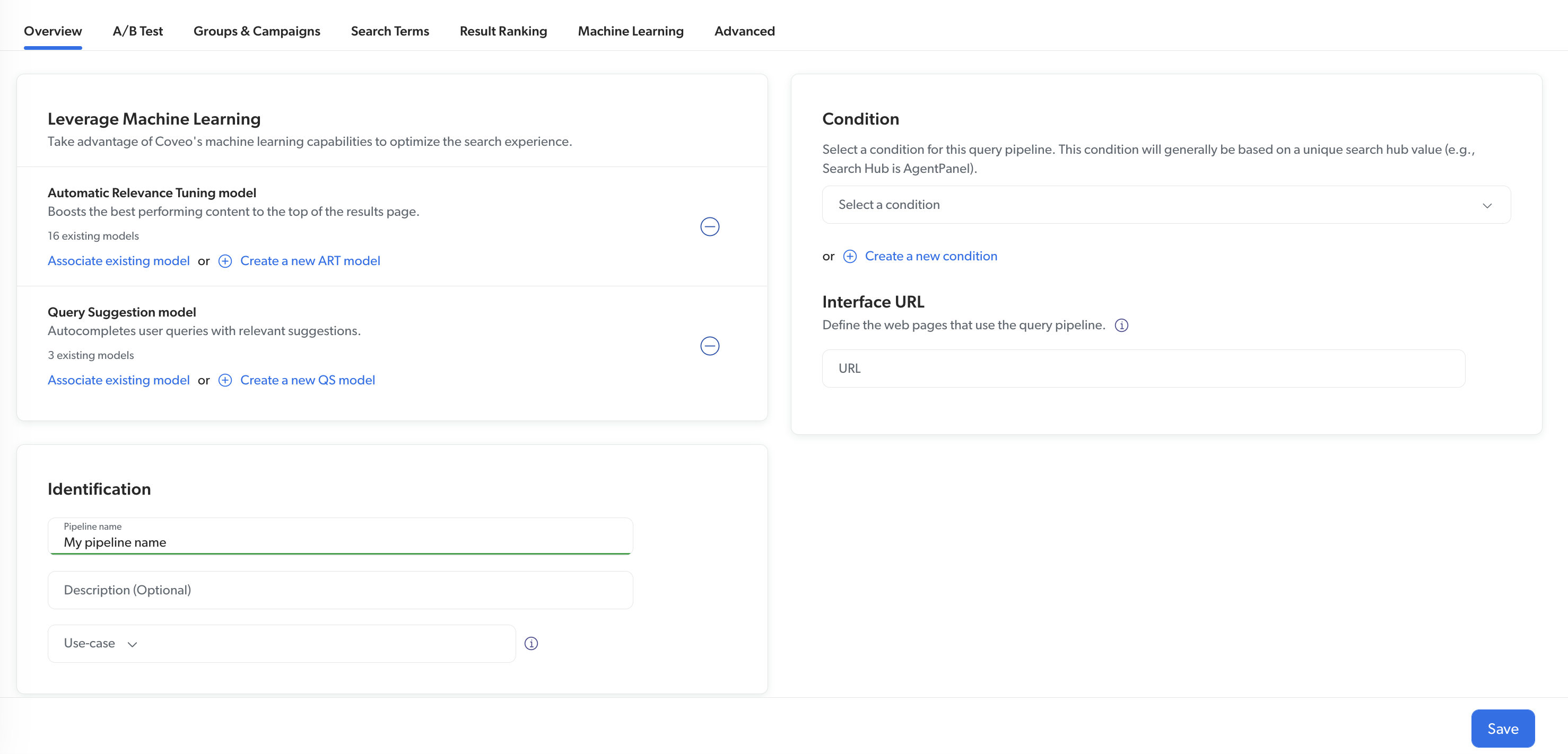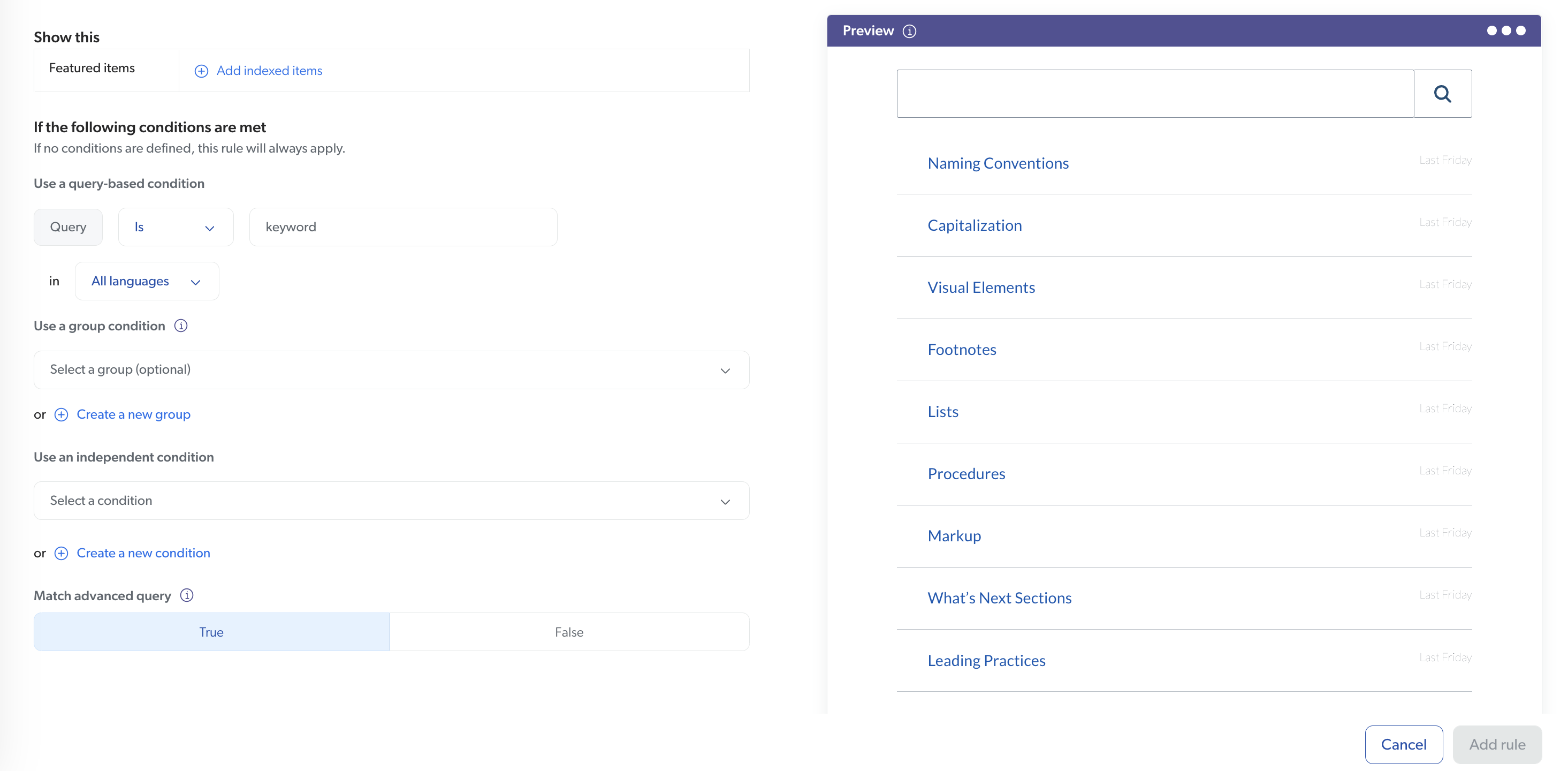 New Featured Results Creation Experience
The featured result rules creation flow has been improved to provide a more intuitive experience.
Click here to read about previous product upgrades.