2022-10-05 Update
October 5, 2022 Update
Khoros Community Source Enhancement
You can now replicate your Khoros community's permission system in your Coveo-powered search interface. As a result, authenticated search page users will see the same items that they're allowed to see in Khoros Community.
To use this feature, you must provide a dedicated permission account that Coveo can use to discover your Khoros Community permission system. You can do this in your Khoros Community source configuration panel.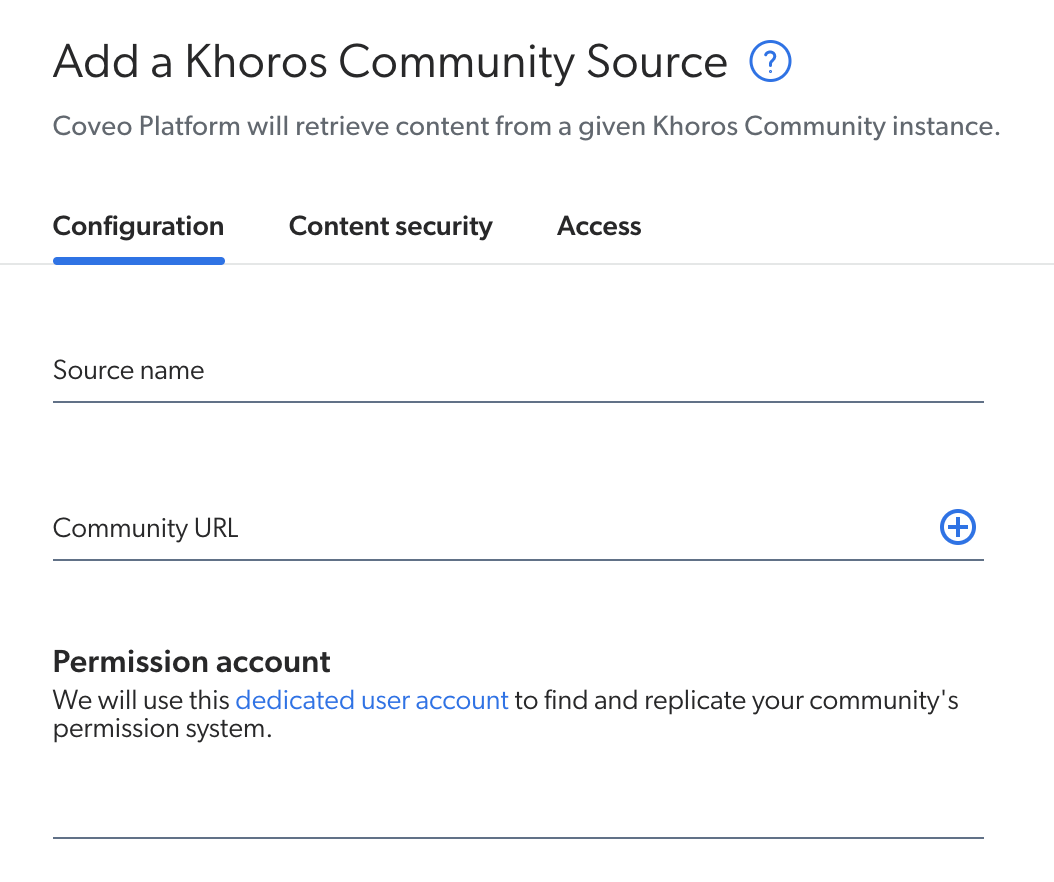 Click here to read about previous product upgrades.