2022-10-04 Update
October 4, 2022 Update
Browse the Relationships of a Security Identity
The Browse Security Identities subpage now offers a Browse Relationships button when you select a security identity. This button leads to the Security Identity Relationship Browser page, which lists the direct and indirect parents and children of the selected security identity in different tabs. This information is especially useful when investigating content access issues that are due to the effective permissions of an item.
The Browse Relationships button is also available in Properties panel of an item on the Content Browser page.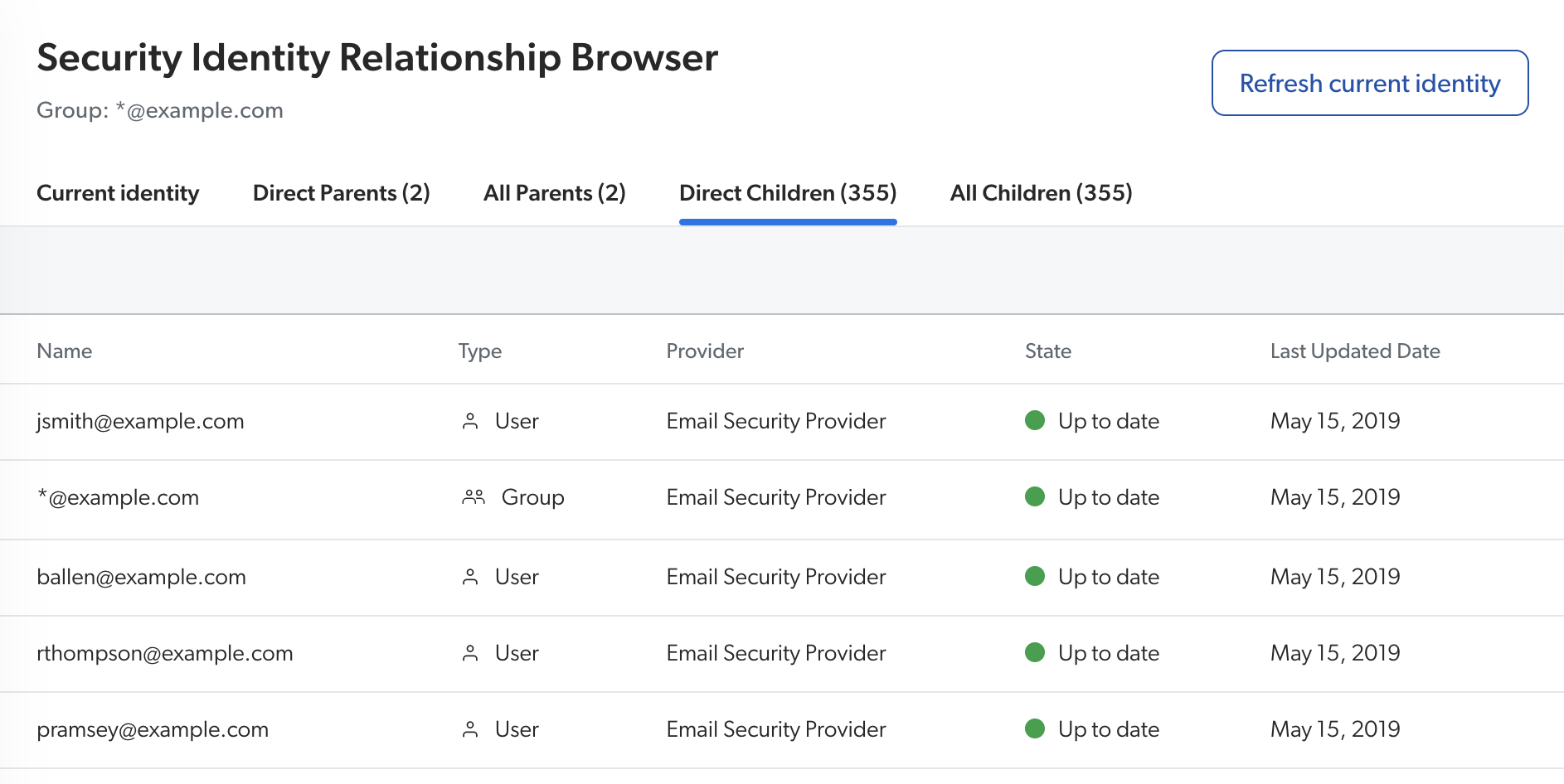 Click here to read about previous product upgrades.