2022-09-12 Update
September 12, 2022 Update
Show List of Indexed Channels in Slack Sources
The Slack source interface now includes a "Channels to Index" section that lists all the Slack channels to which your Slack bot is added. Since your Slack source indexes the messages for the channels that contain your Slack bot, you can quickly see which channels are indexed from your Slack workspace.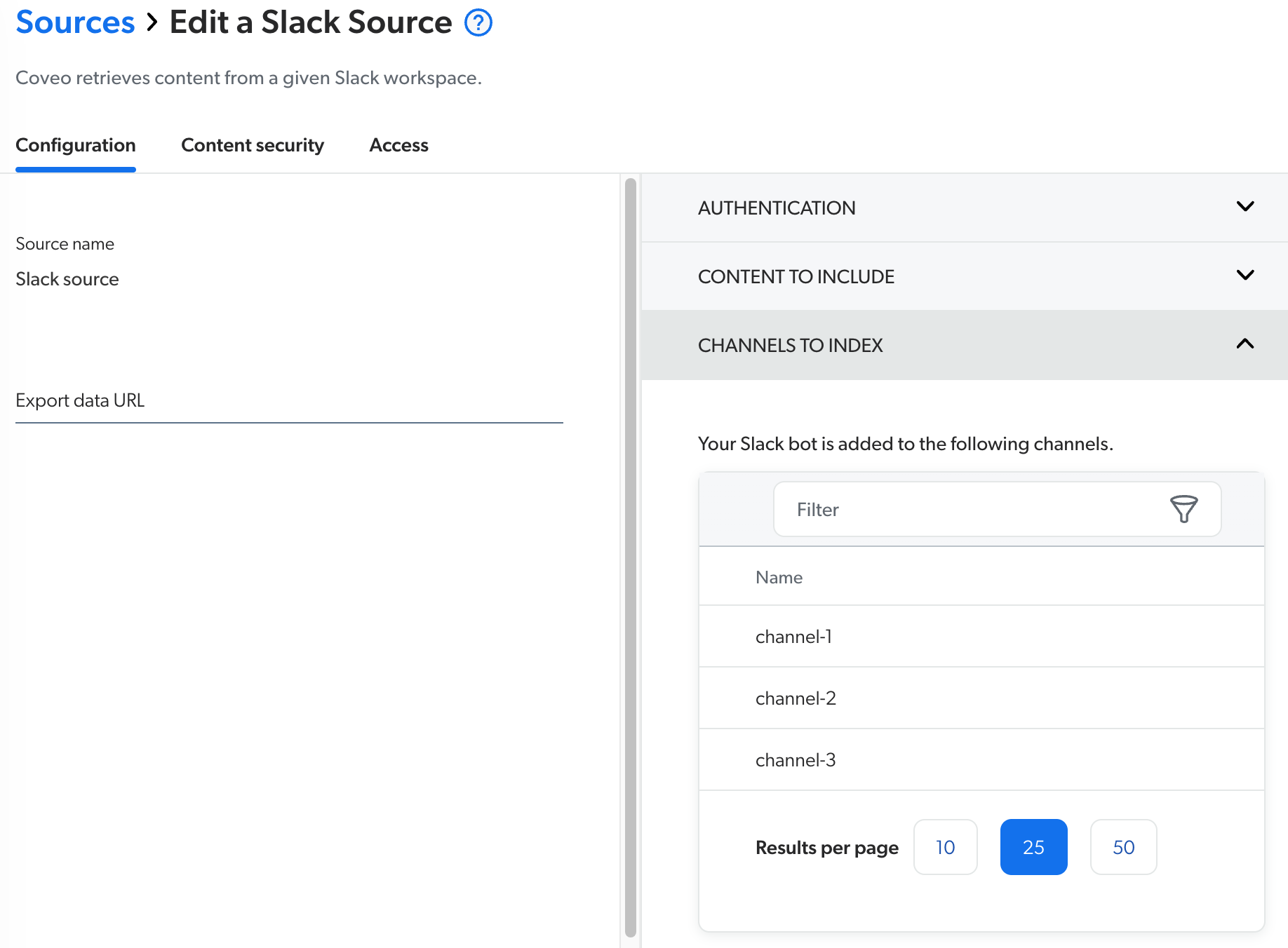 Atlassian Server Sources Support Personal Token Authentication
Jira Software Server and Confluence Server sources now support authenticating with a personal access token generated by Atlassian. The option to authenticate your crawling account with an email address and a password remains available.
Click here to read about previous product upgrades.