2022-08-23 Update
August 23, 2022 Update
New Resource Snapshot Application Interface
The resource snapshot application interface has been entirely redesigned to provide a more intuitive and streamlined user experience. You're now guided through a three-step process that ensures your snapshot is applied successfully.
With this new interface, resource snapshots are no longer considered a beta feature. We encourage you to try it, especially to conveniently transfer changes from your sandbox organization to your production organization.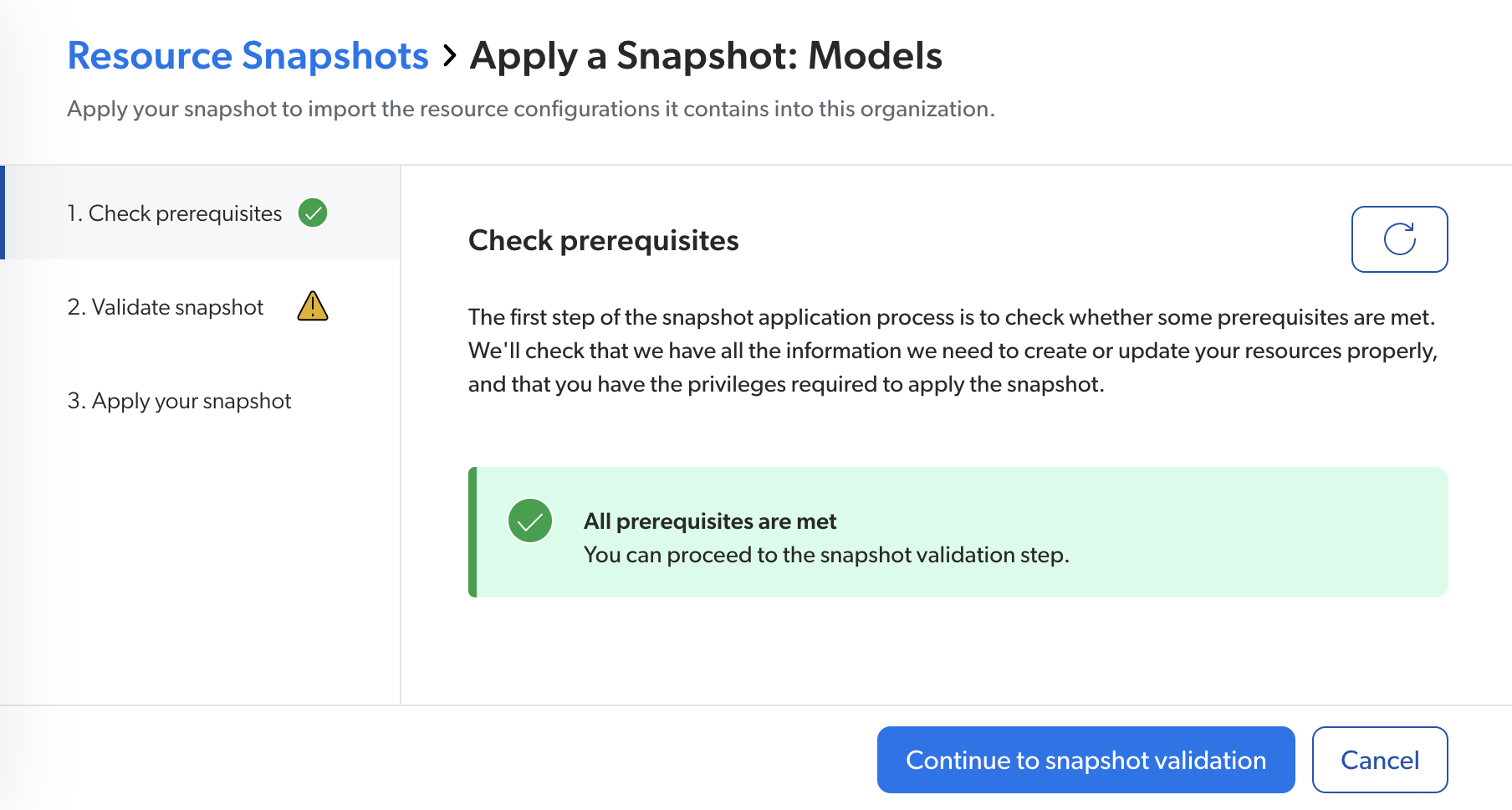 Click here to read about previous product upgrades.