2022-01-11 Update
January 11, 2022 Update
API Key Security Enhancement
In an effort to add a layer of security to API keys, we implemented the possibility to limit the scope of a key to a certain search hub.
Therefore, when granting an API key some specific privileges, you may see an invitation to select a search hub appear at the bottom of the resource list. We highly recommend that you select one as an additional layer of security for your API key.
Groups & Campaigns General Availability
The Groups & Campaigns tab is now available in all Coveo organizations.
This query pipeline feature allows you to create sets of result ranking rules that apply for specific contexts, audiences, or periods of time.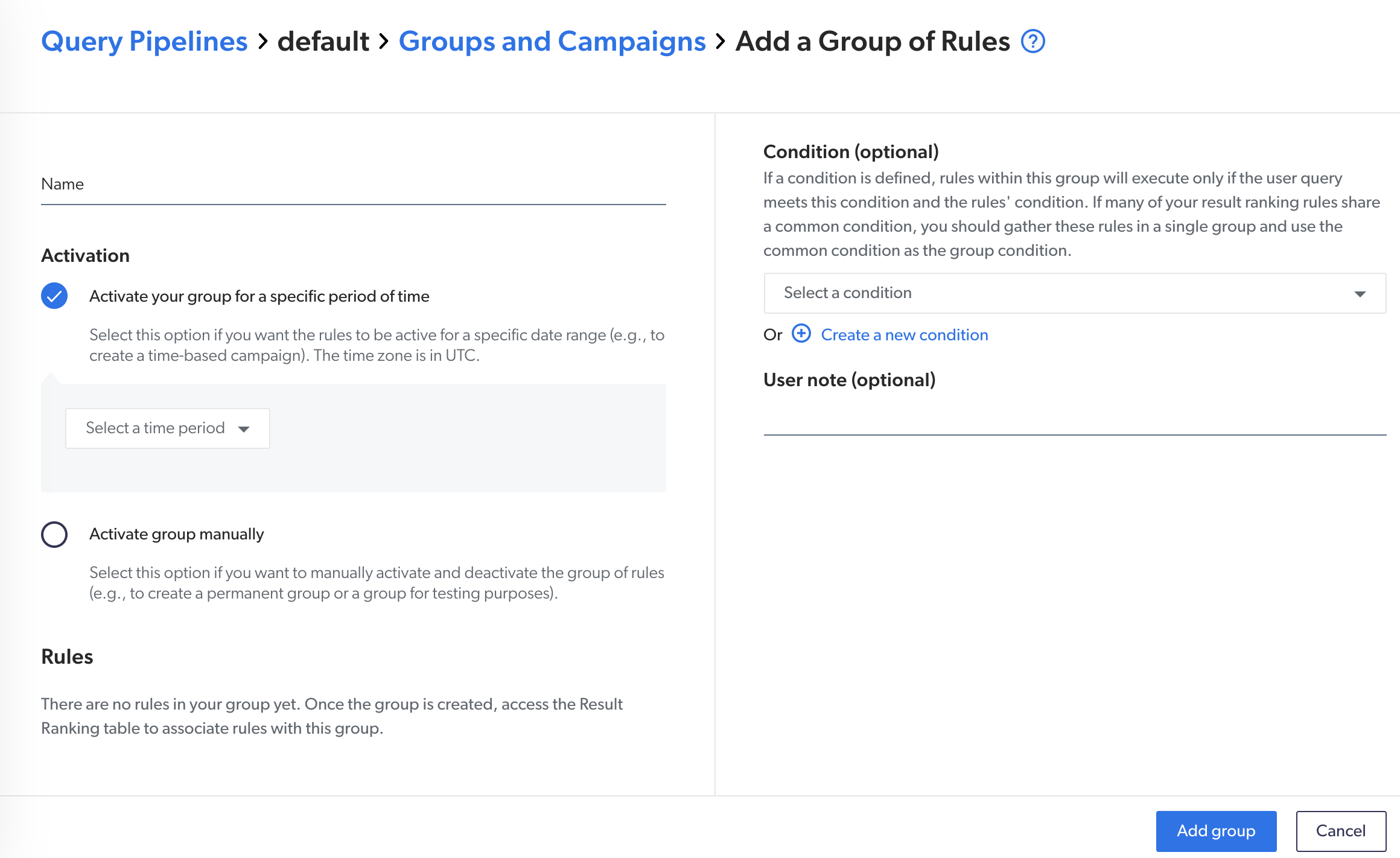 Click here to read about previous product upgrades.