2021-07-16 Update
July 16, 2021 Update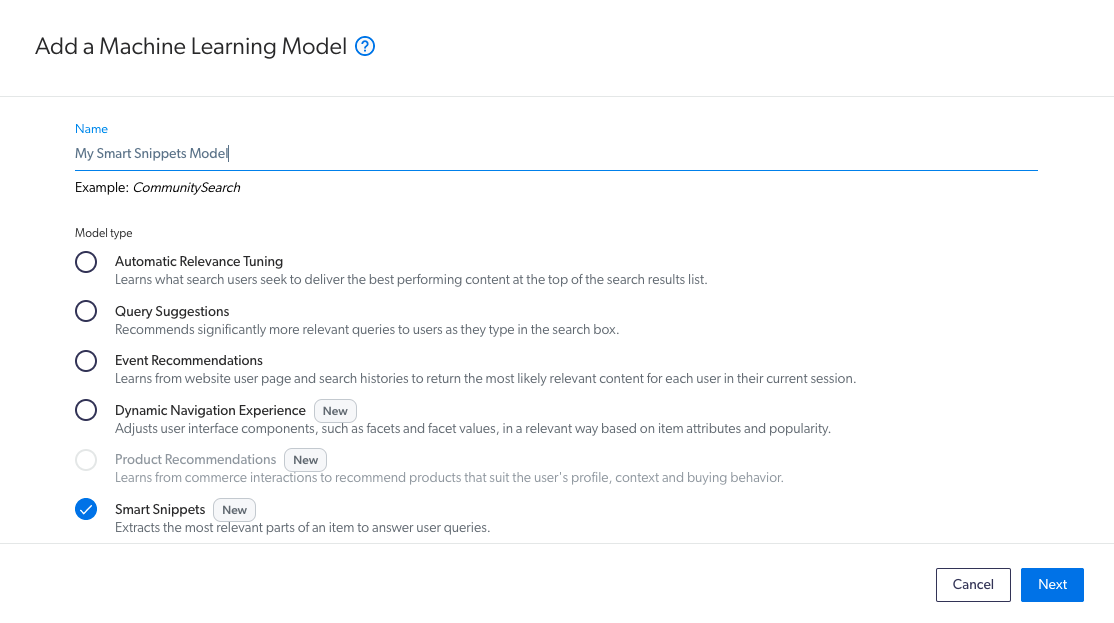 Create Coveo Machine Learning Smart Snippet models
A Coveo Machine Learning Smart Snippets model provides answers to user queries directly on the results list. The feature also provides additional questions and topics to help users find further information related to their queries without leaving the results page.
You can now create Smart Snippet models using the Coveo Administration Console.
Click here to read about previous product upgrades.