January 2019 Release (v1.8.11)
This page summarizes the new feature and bug fix introduced in the January 2019 Release (v1.8.11).
New Feature: Filter Expression Editor
The new filter expression editor helps you create or modify query filters by:
Providing you with field completion suggestions as you are typing.
Parsing the query expression to ensure its validity.
Displaying a preview of the filtered query results.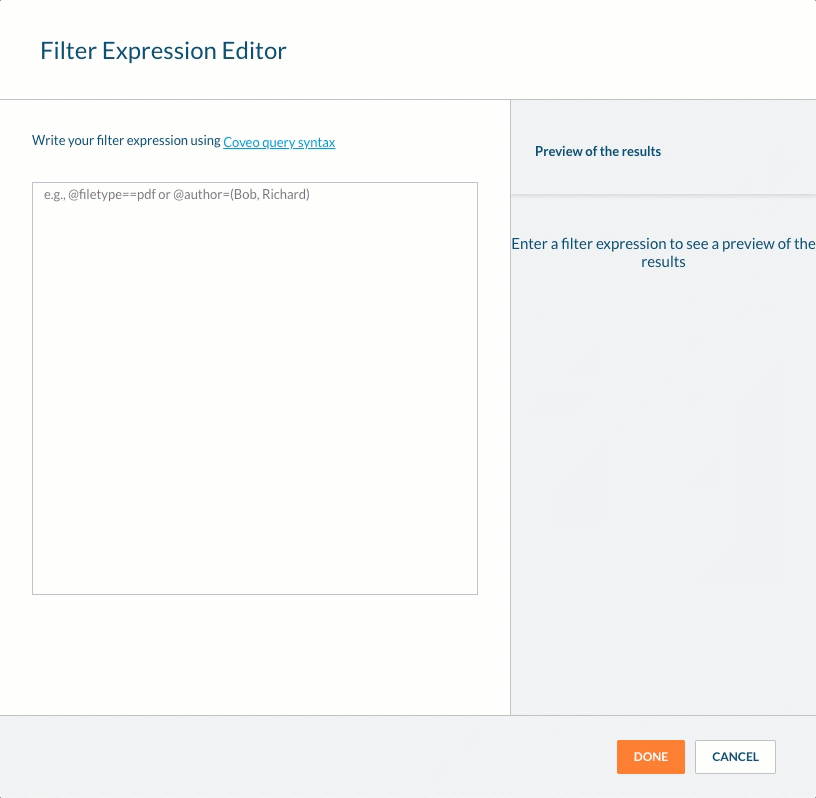 You can access the filter expression editor to create or modify:
Tab filter expressions

Facet additional filters

Search interface hidden expression

Folding expand expression

Although using the filter expression editor to modify folding expand expressions is possible in this version of the Interface Editor, doing so involves additional layers of complexity and should typically be avoided.
Bug Fix
| Issue Number | Bug Fix |
| --- | --- |
| IE-535 | Fixed issue where removing a component from a result template did not trigger a result layout refresh. |